Visit our store for a wide range of materials
Manufacture your own hats and accessories today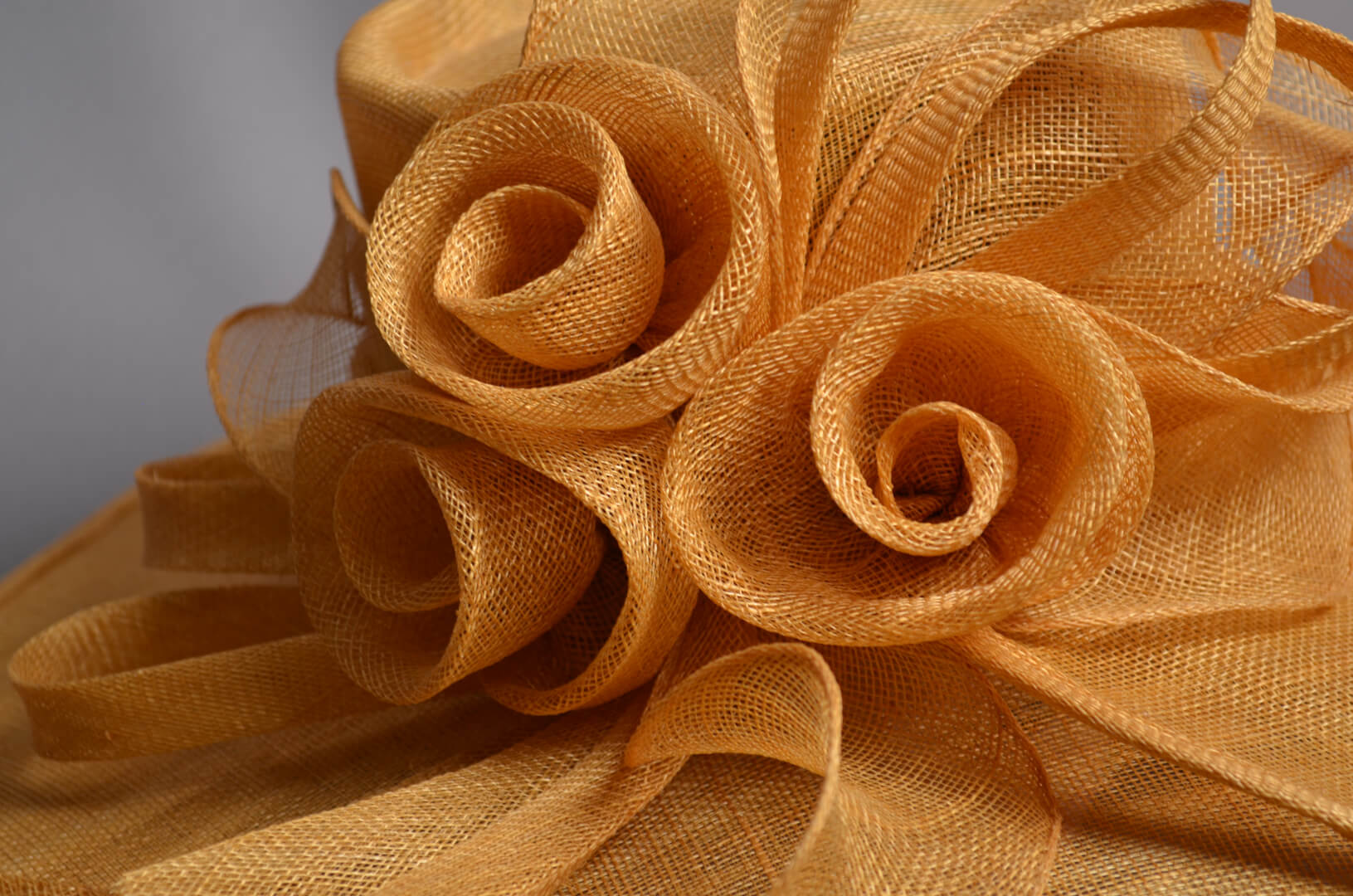 Wide range materials
Trimmings
Sinamay Material & Super Sheen
Hat Brims and Crowns
We have introduced blocked Brims and Crowns. Blocked Brims and Crowns can be found in both Sinamay Material and Super Sheen. Brims will include the wire which maintains the shape of the hat.
People manufacturing hats at home can now reduce their production time and will have access to different shapes and sizes.
Choose from a wide variety
Sinamay Fabric
We now supply high quality sized Machine made Sinamay Material. We have a variety of colours available.
Match your elements
Hat Binding – Wallet Tape
We have matched up wallet tape colours to both Sinamay and Super Sheen Material. We have a variety of colours available.
Sinamay
Sinamay is one of the most popular hat-making foundations in the world. It is woven from the processed stalks of the abaca tree, a banana palm native to the Philippines. Abaca fibre is three times stronger than cotton or silk, and a fabric made from 100% abaca can last for over 100 years. As a result, sinamay holds a very firm shape. Because it is a natural fibre, it holds colour beautifully.
The Brim
The horizontal rim of a hat the juts out at a 90 degree angle from the hat crown. These take a variety of shapes, some straight, some curled. In a fedora they are dished and can be "snapped" down or up.
Super Sheen
Is a satin like material we use to produce our budget range of hats.
The Crown
The crown is the top of a hat, the part that fits over a wearer's head. Standard Size of our crowns is 57 – 58 cm.
Trimmings
This is the decorative part of a hat. This can made from Beads, Material or Crystals or a combination of the above mentioned.
Binding
The decorative band around the outside of a hat is the binding. We use Wallet Tape as our standard binding.
Wiring
This can be found in the brim, and enables the brim to maintain its shape.
Pop in today to see our range of materials
Swan Enterprises, Fairland Centre, 14th Ave corner Wilson Street, Johannesburg